Plumbing Services
& Pricing
Bathroom - Kitchen - Basement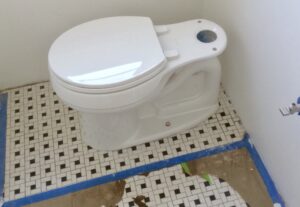 Find solution to clogged toilet. Remove old toilet and replace with new if necessary.
Find solution to leaking shower head. If necessary, change cartridge, or replace trim/fixtures
Garbage Disposal Replacement or Repair
Replace existing disposal and replumb drain.
Bathroom Sealing & Caulking
Remove old sealant or grout and replace with silicone caulk.
Clean debris of drain and tighten seals.
Repair or replace faucet. May require replacement of fixtures and supply lines.
Contact us! We can help diagnose the problem and get to work.