Electrical Services
& Pricing
Living Room - Kitchen - Bathroom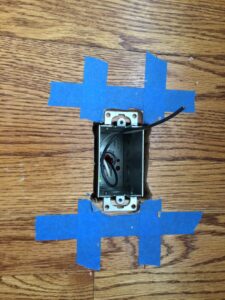 Repair or Replace a Light Fixture
Remove old fixture and replace with new. Find and replace faulty wiring.

Outlet Repair & Installation
Repair wiring or replace outlet if needed. May require installation of new outlet (standard or GFCI outlets, 120V or 220V for large appliances).
Repair or replace regular or dimming light switches.
Remove old fixture, add fan rated junction box and install fan.
Appliance hook up and testing per manufacturer installation instructions (dishwashers, microwaves, refrigerators, stoves, washer/dryers).
Smoke Detector Installation
Install battery-operated smart detectors or replace wired detectors (where box already exists).
Contact us! We can help diagnose the problem and get to work.